Comms, Design, Marketing, Social, Web
Future-proofing 150 years of family farming
With the storied heritage of this family's 150-year-old farm as our benchmark, we're excited to grow alongside a brand with so much to offer.
The Ask
To celebrate a legacy, with an eye on sales and sustainability
Ravine Vineyard approached us to develop a digital strategy that would tap into the idyllic experience of visiting their farm. The hook: marry this emotion with online sales targets, attracting guests to the award-winning winery restaurant, and increasing event engagement. This property has been in the family for five generations, so delivering ideas to help move the Ravine brand forward was a challenge we took very seriously.
Our Approach
Get to the root of Ravine, with feet planted firmly in the terroir
As Ravine's Agency of Record, our job is to convey the essence of a legacy-rich family business to a modern audience – one that is digitally inundated with appealing hospitality and tourism experiences. With over 200 viticulture brands in the Niagara wine region, we focus on leveraging the true essence of a pioneering original. This hands-on relationship has ensured that the full spectrum of marketing activities is cohesive, future-minded, and authentic. From the thumb-stop moment on an Instagram Story to the sigh of satisfaction when the chair gets pushed back after a 5-course feast, we ensure every guest, online consumer, corporate client, or blushing bride bookmarks Ravine Vineyard as a special destination that they will cherish and share.




Website
Bringing a real-world paradise into the digital space
With an eye to an overhaul of the Ravine website, we dug through the Harber family's mental and physical archives. We flipped through photo albums and soaked in generations of family memories. After dissecting historical website data and applying our collective decades spent enjoying the fruits of the local wine industry, we designed and developed a custom ecommerce site that delicately balances the storytelling and lifestyle appeal of Ravine with the goal of online sales and property engagement.
We incorporated our big, beautiful lifestyle photography to help tell the Ravine story and reflect the content of the website, giving the user a taste of the real-world experience. As the website has lived and breathed like the grapes on the vines, we have implemented design and functionality adjustments that enhance the user experience and increase the effectiveness of calls-to-action and promotional copy. These solutions have helped Ravine exceed their online sales targets, increase site traffic, proactively address customer service pain points, and contribute to a cohesive brand experience.
Media Production
Capturing moments in time and sharing a Shangri-la
It's nearly impossible to take a bad photo at this picturesque perch on the St. Davids Bench. With its rolling vineyards, roaming chickens, and thoughtfully prepared feasts, the Ravine property is attractive from any angle. Through lifestyle photography, we capture the timeless landscape and unique personalities who make Ravine so memorable. These images are used in digital and print marketing materials. They're also the basis of a growing library of assets that are available to, and appreciated by, media partners.
Ravine's award-winning VQA wines and Lowrey Bros. line of hard ciders have achieved a standard sought by many makers. In developing product photography, we incorporated the look and feel of the Ravine brand in crisp and celebratory commercial images.
Renowned for its just-right-of-rogue Canada Day celebrations, Ravine attracts both locals and tourists for a show-stopping fireworks display over the backyard Chardonnay block. In advance of the family's 150th anniversary celebrations – which coincided with Canada's 150th birthday (we can't make this stuff up) – we set the drone to the skies and got up close and personal with guests to document this truly once-generational experience.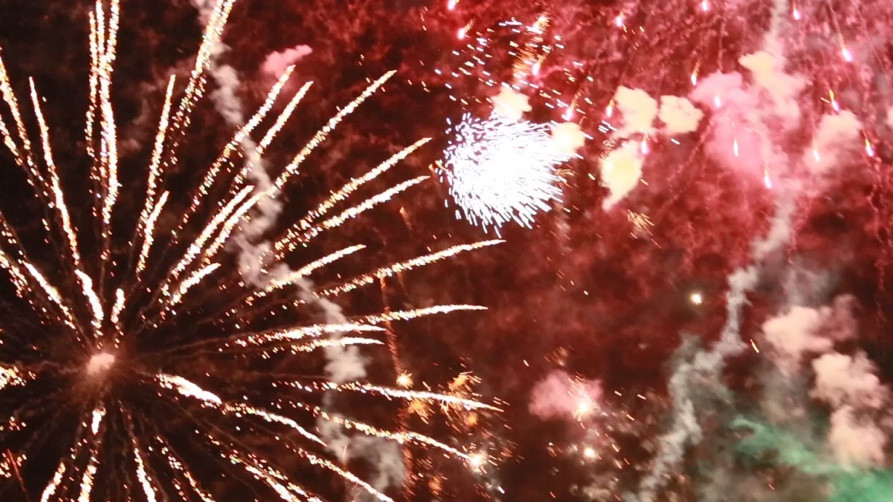 Social Media
Nothing stops a scrolling thumb like the St. David's Bench
We channel our inner Norma Jane (Lowrey) Harber when constructing our social media posts and direct-to-consumer messaging. After all – who better to speak to Ravine's guests than the matriarch of the farm family? If NJ had Instagram, fresh cut flower emojis would punctuate each post. Consistent with our overall approach, we balance direct sales with real-world experiences when representing Ravine online. We reward Wine Club members with exclusive and timely email and print communications, and design a plethora of digital and on-property collateral to share the bounty of what's going on at Ravine.




What We've Learned
Longevity leans on the long play
If you live in Niagara, chances are your inbox is full of exciting wine deals; there are plenty of case sales, exclusive offers, and end-of-barrel bargains to be had here in the heart of wine country. In a highly competitive industry that seems to be multiplying with each harvest, this sales-forward approach surely works for some. But with our eyes on securing Ravine's legacy for generations to come, we've been fortunate to partner with people who understand the value of building brand equity and making meaningful connections. We work together closely to maintain frequent and open communication with management and the Ravine team, ensuring our efforts are proactive, strategic, and all-encompassing.
"I really enjoy your team's passion. You guys have guts and are willing to lose a client for what you believe in."

Martin Werner

Ravine Vineyard
Building a legacy?
Let's look at the long game.